Cosmetic giants jumping on the social media bandwagon
Cosmetic Design Europe reports that major cosmetic manufacturers are shifting focus from traditional to new media outlets in an effort to cut multi-billion dollar ad costs and develop closer consumer relationships.  The cosmetics industry is known for its huge spending on advertising.  However, today it is shifting business into digital as the use of Facebook, Google and other social media platforms has become more cost effective.
Online presence and social media marketing strategies are difficult to implement but at the same time highly efficient when properly designed.  The launch of Trésor Midnight Rose by L'Oréal was a good example of a successful multichannel campaign that relied heavily on the influence of mobile applications.  Procter & Gamble's online campaign for the once forgotten Old Spice brand, which turned the "Smell like a Man, Man" commercials with former football star Isaiah Mustafa into a YouTube sensation was another case in point.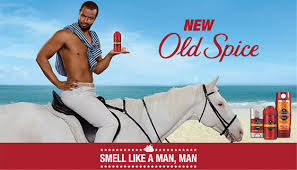 Known for its sponsorship and production of daytime TV dramas, which helped coin the term "soap operas," P&G has recently pulled the plug on the last of its projects.  Instead the company is pursuing a big push on all fronts of social media. Many other beauty companies are following the same path.  You can listen to P&G's Global External Relations Manager, Anitra Marsh talk about Social Media for Beauty Brands" at http://vimeo.com/11056220.