International Spa & Beauty exhibition in Paris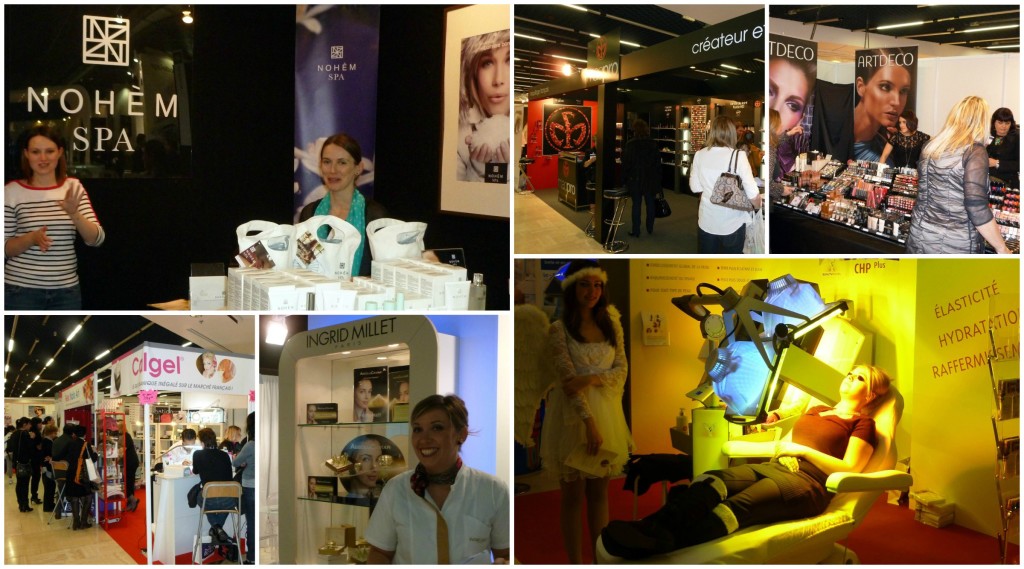 The seventh Mondial Spa & Beauté exhibition was held at the Palais des Congrès, in Paris, March 3-5, 2012.  A key trade show for beauty, health and wellness professionals, the event provides exhibitors with unparalleled opportunities for networking and showcasing their products and services to a large number of potential clients.
Two cycles of bilingual (French and English) conferences and round table talks featuring highly regarded French and international experts are held free of charge to all visitors.  This year, one of the round table talks raised the question of social networks and e-reputation for spas.  It looked at the impact of the new models of information sharing on the behavior of regular spa users.
In 2011, the sixth edition of the Mondial Spa & Beauté exhibition hosted 160 exhibitors, representing over 400 brands and 13,450 visitors.
Joann did some scouting for Beautyterm at the trade show, running into old acquaintances from Nohèm (http://www.nohem.com), whom she had met at the Beyond Beauty Salon in September 2011.  She was not only very happy to see the brand's genuinely sweet and engaging exhibitors, but also bought some of their fabulous products.
After getting a quick temporary tan from Riviera Tan, Joann also purchased an absolutely magical elixir serum from Ketty at La Clarée (www.oliv-laclaree.com).  La Claree Oliv is a luxurious range of organic skincare inspired by the crystal waters of La Clarée River.
Last but not least, Joann was taken in by the wonderful trainer who won her over to Ingrid Millet (http://ingridmillet.com/en/) and enjoyed learning about the brand first-hand.  She was also treated to a facial with products from the brand's Caviar line.  A real delight!