MEET OUR CLIENT: Alpeor Skincare from Switzerland
Founded at the heart of the Swiss Alps, Alpeor proudly asserts its origins and values with high-tech formulas incorporating exclusive botanical complexes. Given its scientific use of rare Alpine plants, the name Alpeor is synonymous with "GOLD FROM THE ALPS".
Advocating "Beauty Care Made in Switzerland", Alpeor continues pursuing local and family traditions. The history of the brand began in the 1950s at the Clinique du Bien-être Mirabeau in Montreux. Working together with her sister, the maternal grandmother of founder Alexandre Flueckiger, welcomed and cared for patients from all over Europe, who came to benefit from a healthy lifestyle, the exceptional micro-climate and pure air from the nearby mountains. At the time, the two sisters were already creating beauty elixirs for their patients, who were eager to take them home.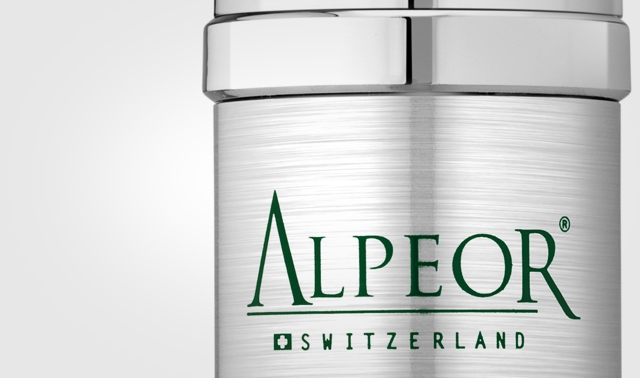 Drawing on family tradition and combined with Swiss scientific excellence, Alpeor is synonymous with a unique expertise in the application of rare plant ingredients, formulated using the exclusive Bio-Phyto-Complex (BPC) technology which selects only the finest plant extracts and maximizes their efficacy to achieve real and lasting results.
Today, the brand proposes the finest beauty care products which continue this tradition and incorporate the very best features of modern scientific excellence.
The Alpeor range includes expert care which focuses on lasting results to combat aging and the effects of stress and urban living.
THE VERY BEST OF SWISS KNOW-HOW AND PRECISION are concentrated into these cares which combine avant-garde ingredients, exclusive active formulas and pure Alpine water.
Used in line with our own protocols in beauty institutes around the world, Alpeor products are the ambassadors of Swiss refinement.
RARELY HAVE TECHNICAL PROWESS AND NATURE BEEN SO SUCCESSFULLY MELDED… to achieve perfection and ensure the well-being of women who discover their skin looking brighter, younger and healthier.
Find our Alpeor exclusive beauty treatments in Le Rosey Spa.  Take advantage of a moment of relaxation in an environment of rare beauty.