MEET OUR CLIENT: Rose-Marie Swift of RMS Beauty
Fortune Magazine picks the most admired businesses mostly on healthy financials and stock performance. Forbes says that the most admired qualities in business leaders include a strong vision, innovation, persistence and excellent ethics.
Of course everyone has their own standards. We, for one, are big fans of day-to-day kindness and considerateness. In that department, celebrity make-up artist Rose-Marie Swift of RMS Beauty is our top winner. She definitely takes the cake when it comes to simple, unadulterated human interaction with people that work for her. And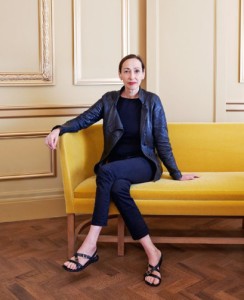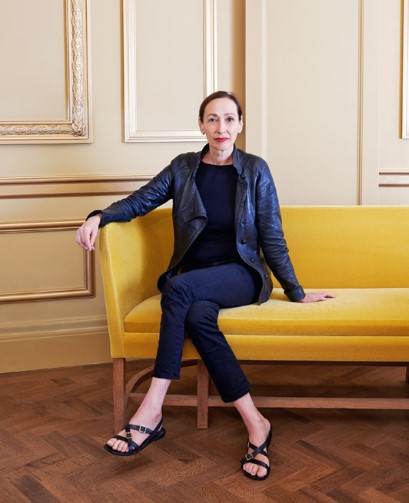 she has an extremely interesting story.
Rose-Marie has been a make-up artist for over 20 years. Her work has been featured in every major beauty magazine from Vogue, W, Harper's, Numero, Interview, to Elle. Her make-up has appeared in ads for dozens of campaigns including Calvin Klein, Louis Vuitton, Thierry Mugler, The Gap and Victoria's Secret. She has worked with the biggest names in the industry including Gisele, Miranda Kerr, Milla Jovovich, Mario Sorrenti, Hedi Slimane and Terry Richardson.
Rose-Marie was originally a musician, the lead singer of a punk band called Insects, who were backing up the Ramones. She needed money to buy a microphone and ended up getting a gig doing stage makeup. One job lead to another and, eventuall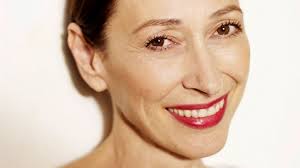 y in 2004, Rose-Marie started a website called BeautyTruth, which generated a lot of press and even more work. People were asking for her opinion, many wanting to know what she thought about natural makeup brands. This is when Rose-Marie started playing around making her own formulations and experimenting with the models she worked for.
RMS Beauty is an all-natural, raw-coconut-oil-based brand that carries one of the best face highlighters of all time, the luminzer. The line was launched at the end of 2008 with 18 products — 6 eyeshadows, 6 lip-to-cheek, 3 Un Cover Ups, 2 lip balms, and the luminizer.
Needless to say Rose-Marie is a very busy and highly successful businesswoman but she never forgets to be as kind and considerate as ever. She is living proof that you can be hobnobbing with celebrities and remain a "real mensch". We love working with you Rose-Marie! xoxoxoxox