The Qualities that Make a Good Beauty Translator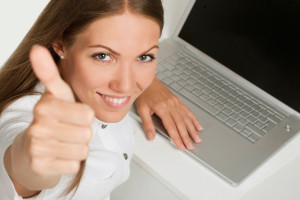 Every professional translator is required to demonstrate perfect language proficiency and good knowledge of subject matter.  That's a given.  However, there are other qualities that translators need to have in order to be good at what they do.
What exactly are those qualities?  How can translation service buyers know they are working with a talented and skillful beauty translator?
Translators can also be expected to have the following qualities, irrespective of their field of specialty: experience, professional attitude, good research skills, discipline and attention to detail (but not at the expense of losing sight of the forest for the trees! After all linguistic dexterity comes from a flexible mind, from the ability to see the "big picture").
But a good beauty translator's personal qualities will often make the difference and here is why:
Awareness of the Market – It often comes down to personal curiosity. Beauty translators must be knowledgeable about the market in which they translate in order to understand their target audience and produce high-quality translations that hold the consumer's attention
Passion for writing and love of words – Someone you hire for translating cosmetic copy must not only love beauty products but also love writing about them and feel passionate about language in general.
Vivid Imagination – Communication professionals who truly love language usually understand that they are not dealing with a static immovable force but rather with a living, breathing and constantly changing entity.  They are not afraid to show off their own originality, imagination and creative flair.
Humility and open-mindedness – Do not trust translators who say they can deliver a "perfect" translation.  Just like in writing, there is always room for improvement.  Openness to feedback and criticism from others is a must.  Translating is not only about "getting it right"; it is also about having the right attitude.
Self-confidence – At the same time, translators must know when to take a stand.  Holding one's own voice against others is a necessary part of consulting with clients, especially when helping them avert a costly or embarrassing mistake.  Finding that right balance between humility and self-confidence is key.