Top 10 Things Most Likely Found On A Beauty Translator's Desk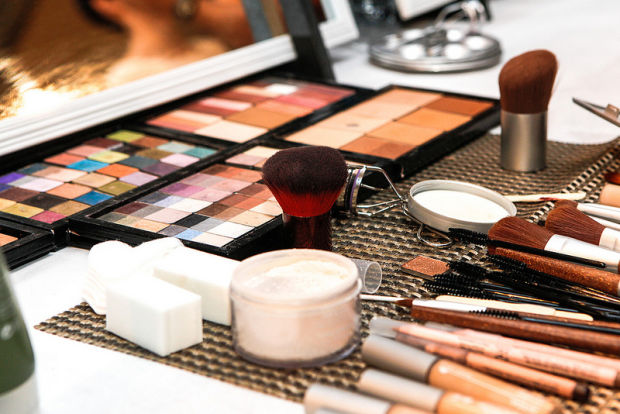 Working as a translator for beauty and cosmetics companies is one of the best jobs ever but it does mean that we are literally glued to our desks most of the day.  Many of us cosmopolitan, multilingual scribes end up surrounding ourselves with the same type of objects and knick-knacks, which over time come to represent our "place of solace".  Beautyterm came up with a list of 10 such objects that are likely to pop up on our desks.
Hand cream: this is a must-have for anyone spending long hours pounding away on the keyboard.
Nail polish: indispensable for taking breaks from translating.  A soothing time-out – again, from pounding on that keyboard with your dainty digits.
Two types of highlighters: wielded sword-like for different purposes, one to enhance the complexion and the other to mark important passages in a translation when proofreading or doing research…
Incense: an effective and gentle way to relax in what is a highly stressful working environment.
Piles of dictionaries: no self-respecting translator is going to have a desk devoid of at least a meager heap of dictionaries or encyclopedias although most are now in digital form on our computer desktops.
Post-it sticky flags: some of us are compulsive list-makers!
Perfume: a small token of self-indulgence in a job where we constantly think, talk, write and dream about luxury.
Hand mirror: for quick fact-checking when translating about anti-wrinkle creams and anti-aging lotions.
Nail file: another variation on the nail polish although a tad less soothing.  Requires less time but greater energy input and is usually effective when feeling uninspired, "stuck" on a translation.  Better than nail biting.
Agenda: the younger translators will probably say they prefer the digital calendars and appointment books but we love the traditional leather-bound agendas that you can scribble on to your heart's content.
If you would like to comment or add to our list, we would love to hear from you on our Facebook page.