We help beauty professionals achieve successful marketing communications in a language not their own.
Beautyterm is a full-service multilingual communications and translation consulting boutique specializing exclusively in the personal care and cosmetics industry. With a solid activity base in Paris and New York, the world's undisputed beauty capitals, we use a unique approach to international marketing communications founded on two decades of experience in your markets. Our accumulated knowledge and expertise ensure accurate translated communication solutions that cater to specific language management needs. Learn about our services ››
Core languages: Our core projects are in French-to-English and English-to-French language combinations.
Extended languages: Our extended translator and linguist team covers many more languages (Spanish, Italian, Portuguese, Dutch, German, Russian, Polish, Japanese, Korean, Chinese, Arabic, etc.).
We turned to Beautyterm to meet our translation needs in multiple languages and are very pleased with their responsive, reliable and attentive manner of handling our projects. They work quickly and efficiently. The quality of their translations has always met if not exceeded our expectations. We would highly recommend Beautyterm to other companies.
Alexander F., ALPEOR see more testimonials ››
Intelligent Translating for the Beauty Industry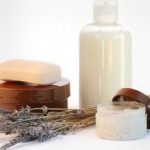 The highly competitive cosmetics and beauty care industry is driven by scientific innovation and effective marketing. Selling cutting-edge beauty products is as much about their sophisticated formulas as it is about their complex advertising campaigns. Above all, brands are marketed globally, across international boundaries and cultural barriers. As a result, the materials used to sell and promote these products to today's savvy, demanding consumers and the media must be consistently translated into multiple languages. Learn about our services ››
Quality Editorial and Translation Consulting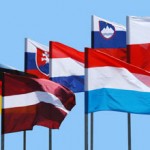 Translating cosmetics copy requires much more than simply the use of correct terminology. Translators specializing in this field must have not only market knowledge, but also creativity, flair and top-quality writing skills. They must take into account country-specific consumer behavior and trends. They must know how to make the product accessible and desirable, setting it apart from the competition and allowing it to stand out in sea of contenders. If you are looking for a professional language expert with this type of expertise, you are in the right hands. Learn about our team ››