MEET OUR CLIENT: Swis&senS
At the end of 2013, we had the pleasure of working for an interesting forward-thinking company based in Switzerland.  We believe in their future and want to introduce them to all our contacts.
Our job for Swis&senS consisted in creating the content for a new website designed to showcase their innovation to existing and potential distributors.
The company is the maker of perfume foam that comes in a combination of 6 different fragrances and properties.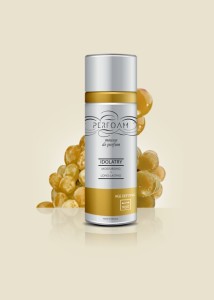 The patented formula of this original prêt-à-parfumer  (ready to perfume) product offers a novel beauty routine designed to be lightly massaged into the skin and even hair for a one-of-a-kind perfume ritual.
PERFOAM "mousse de parfum" brings all the fragrance of conventional perfume in an incredibly lightweight and comfortable foam texture that feels like whipped cream against the skin.  It represents an affordable, superior-quality alternative to premium perfume products.
When writing the content for this website, we took great care to be engaging, unique as well as informative, with just the right amount of marketing punch.
Our strategy was grounded in thorough research of documentation provided by Swis&senS and online sources, followed by brainstorming ideas.  We also used a copywriting questionnaire that we developed to help us pinpoint the client's goals and expectations.